Flexible Website Integration
Helix Tours are designed to seamlessly integrate with your existing website.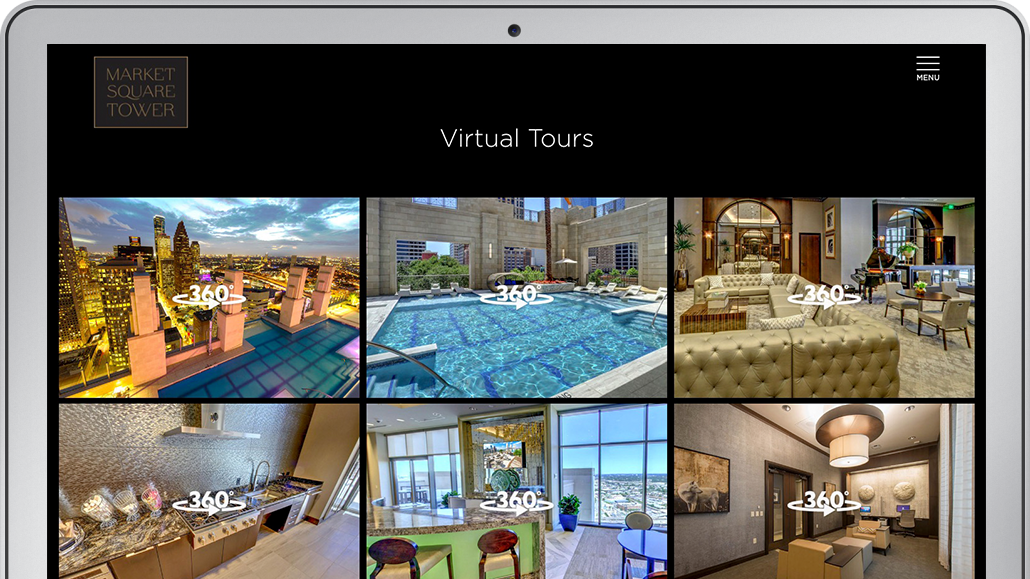 Create an interactive page on your website which displays all the areas within your Helix Tour. These galleries start users in the corresponding image.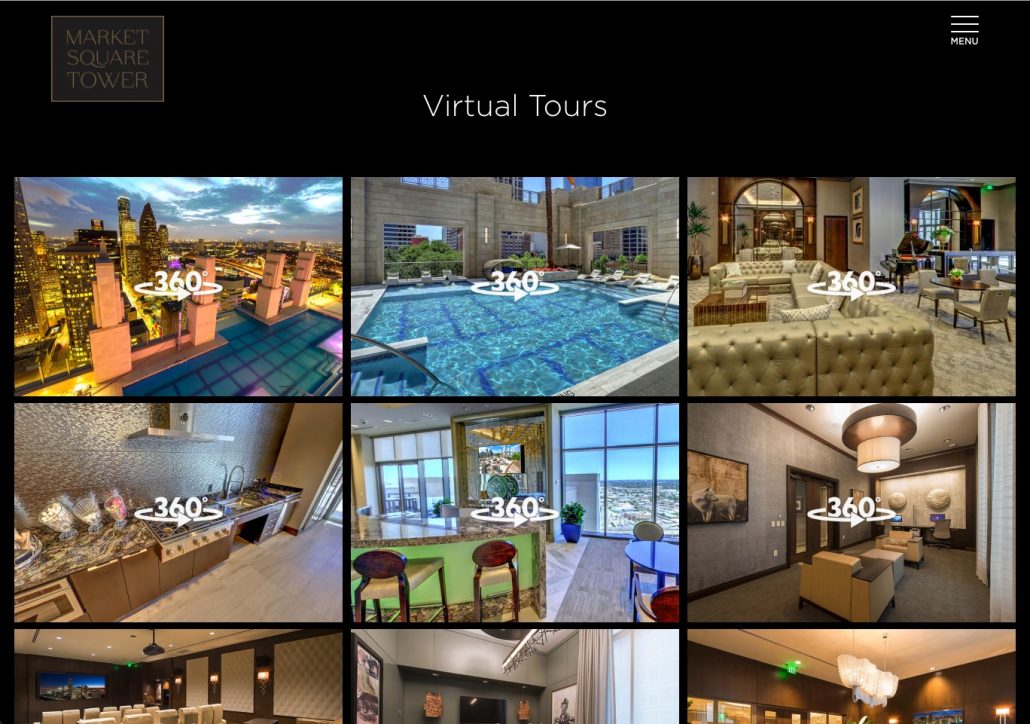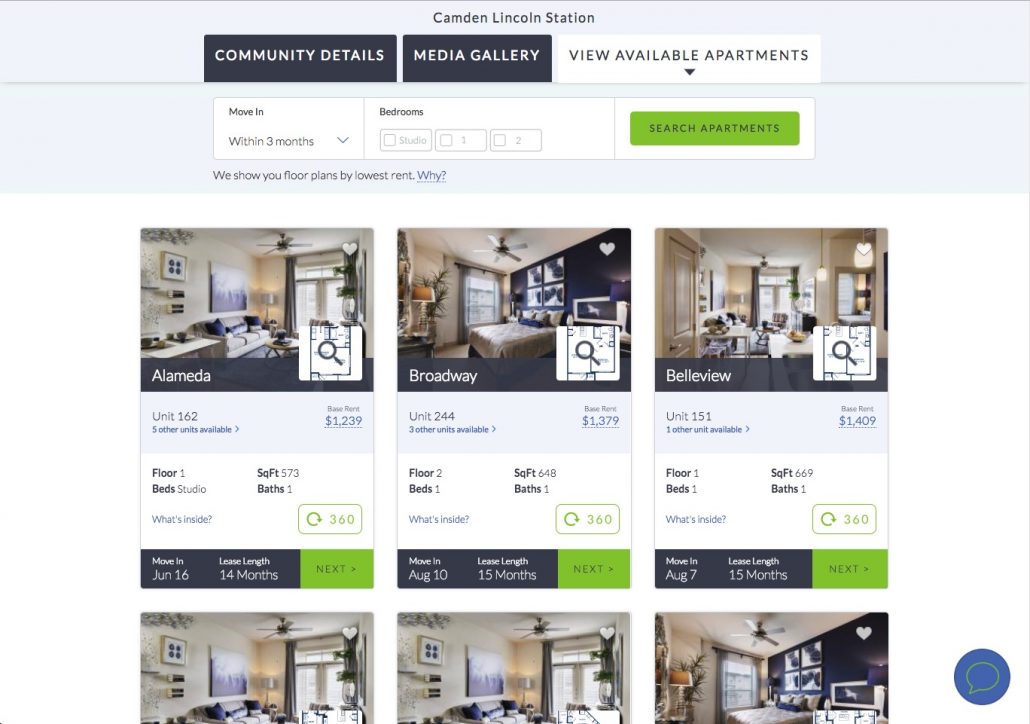 Add call to actions on your floor plans page that allows prospects to step inside the unit they are interested in leasing. 
Since Helix Tours are hosted on the cloud, they can easily be embedded on any website, just like a YouTube video.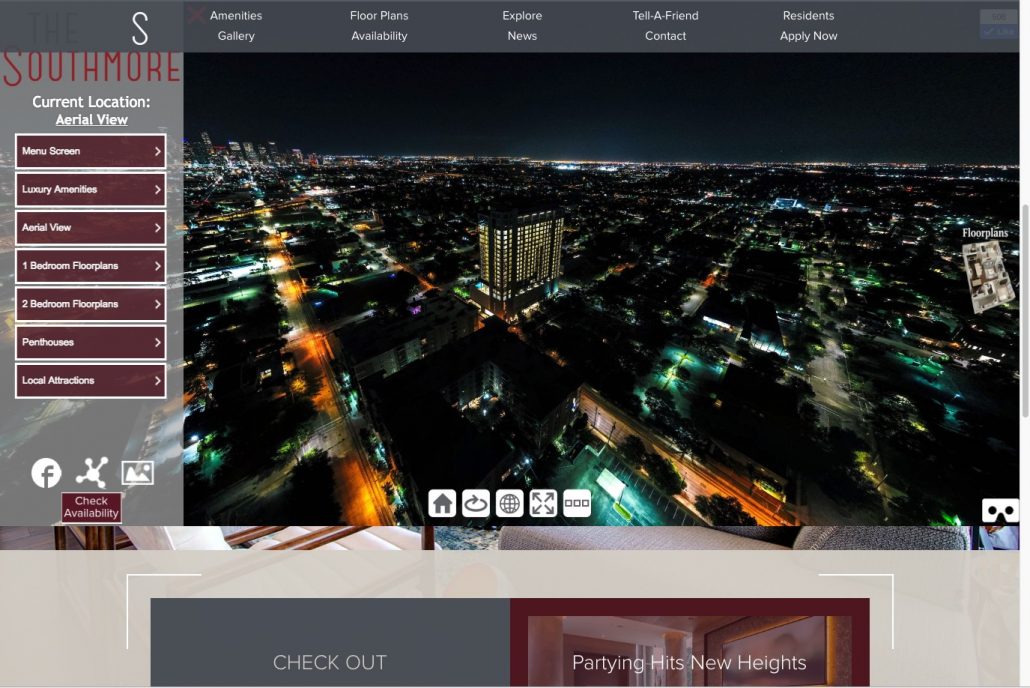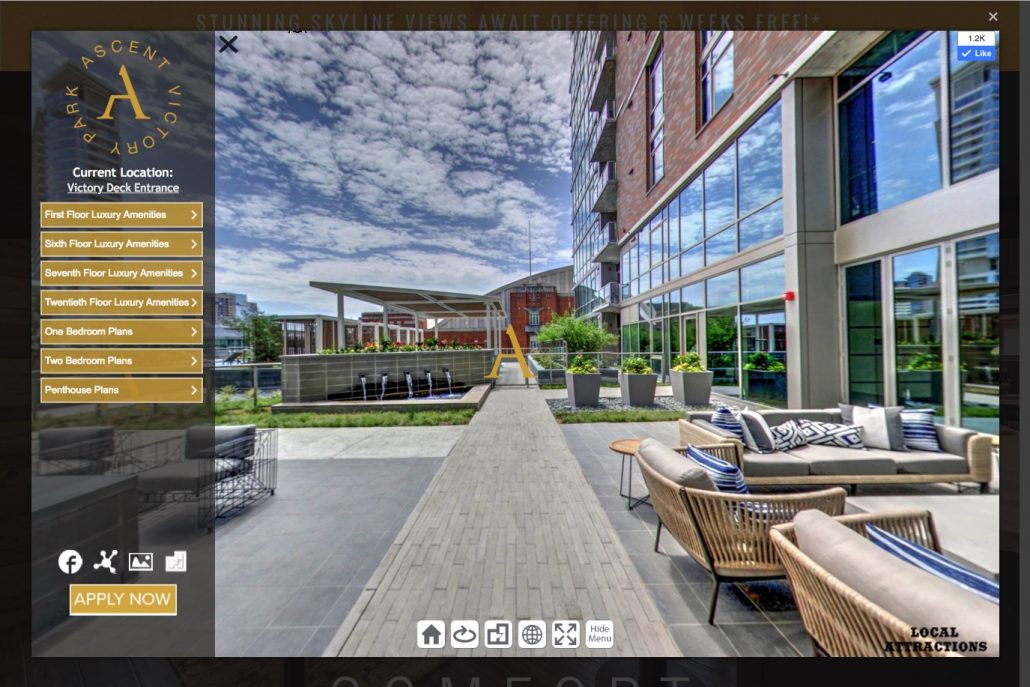 Depending on your website's capabilities, Helix Tours can be displayed in full screen light boxes, fully immersing your prospects in your tour.