What are Helix Media's 3D Rendered Floor Plans?
Our state-of-the-art interactive 3D models put your prospects directly inside your property, even before you break ground. These engaging models are fully customizable and have features that allow the users to drag and drop furniture, decorations, and more. Let your prospects visually plan how they will live/work in your space directly from you website.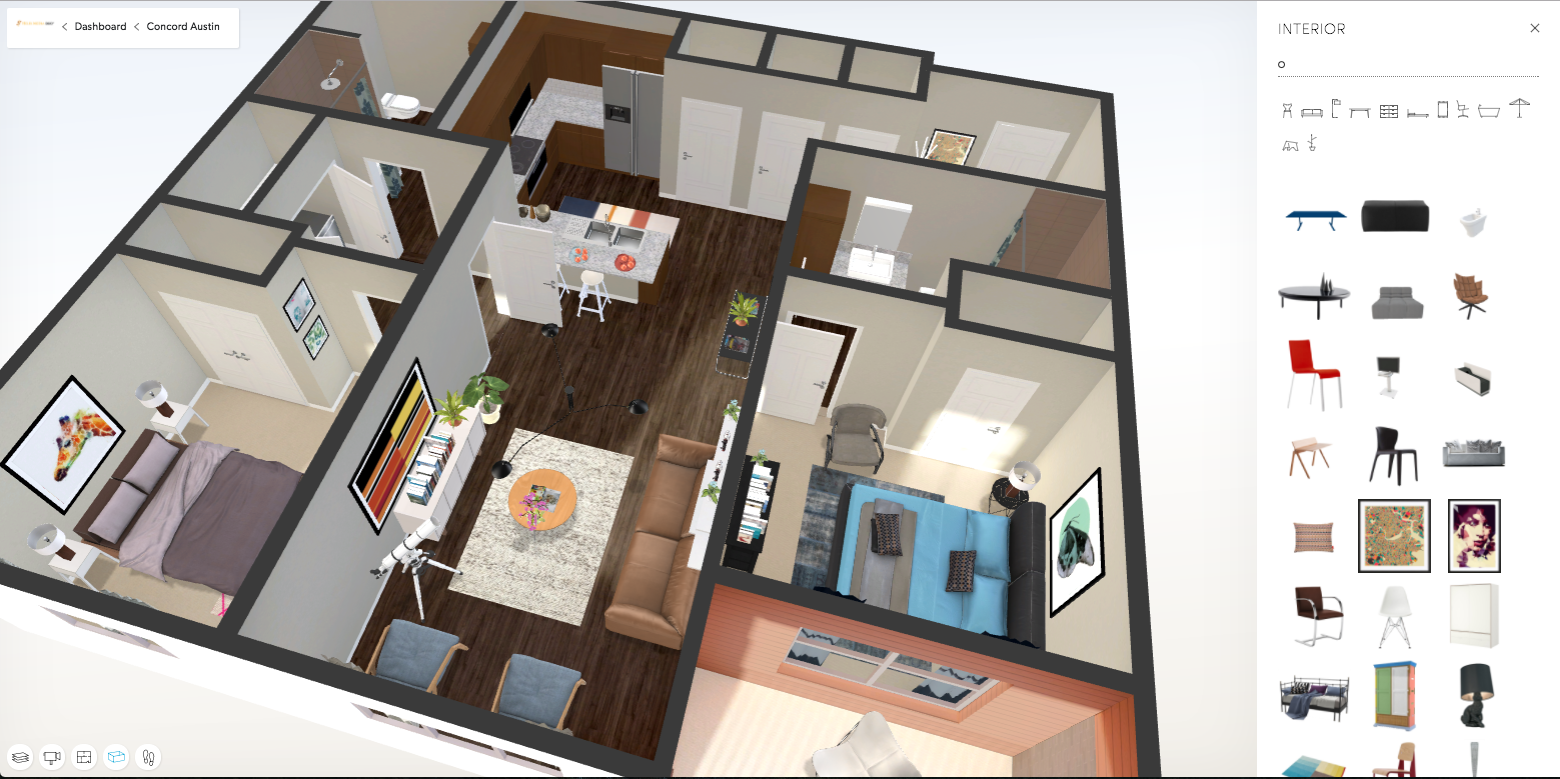 1
Multiple Viewing Options Including 1st Person
3
Multiple Furniture Categories
Include your 3D Floor Plans in your Helix Tour
For no additional charge, we can include your 3D floor plans within your state-of-the-art 360°/VR tour. Your prospects will be blow away by your tour.