Enhance your Google Maps listing with high quality 360° imagery inside your community.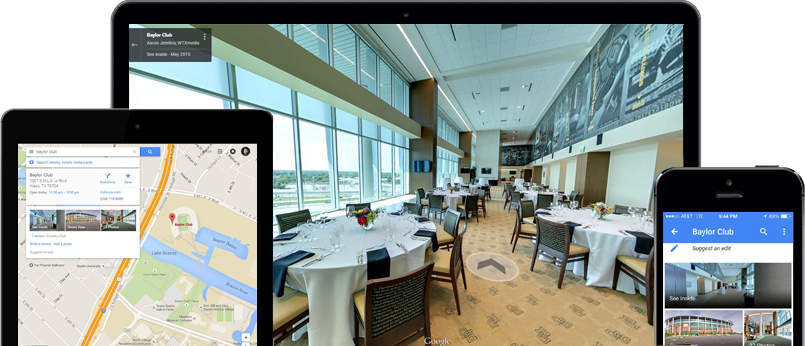 What is a Google Maps Tour?
A Google Maps Tour is a 360° virtual tour of the inside of your community that is uploaded directly to your Google Maps listing. Just like Street View, Google Maps Tours give prospects the chance to freely roam your community just like they were there.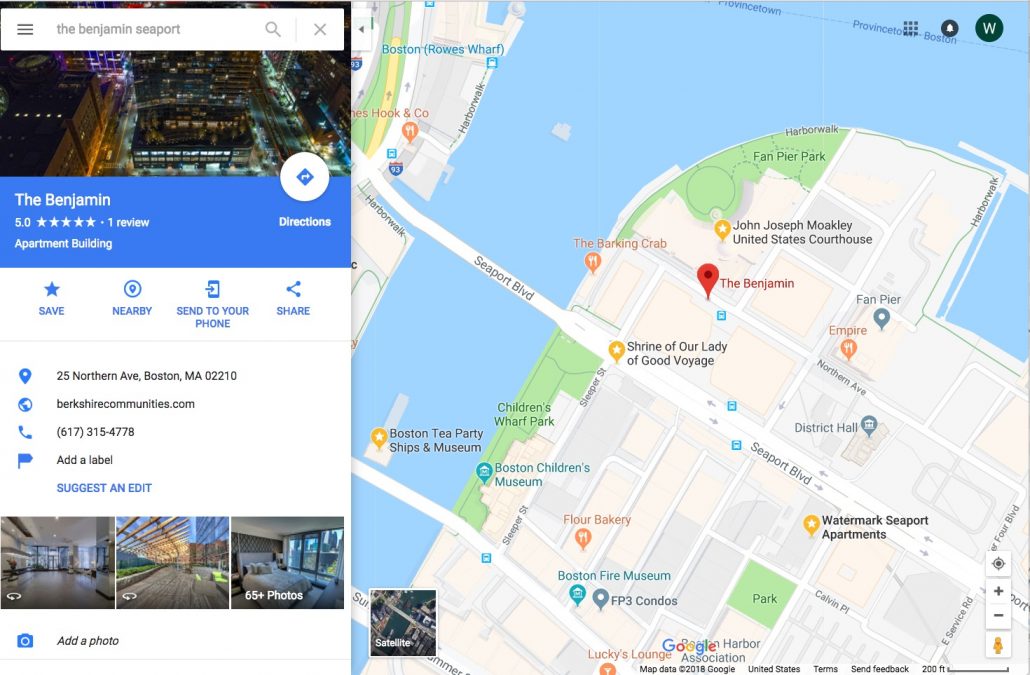 Google Maps is the world's most popular mapping platform with over a billion monthly users and millions of business listings. Listings with Google Maps 360° Tours outrank listings without them and drive more organic traffic to your website.
Adding a Google Maps Tours to your listing establishes trust between you and your prospects. By virtually touring your community on Google, users will already know about certain features or amenities, even before they step on-site.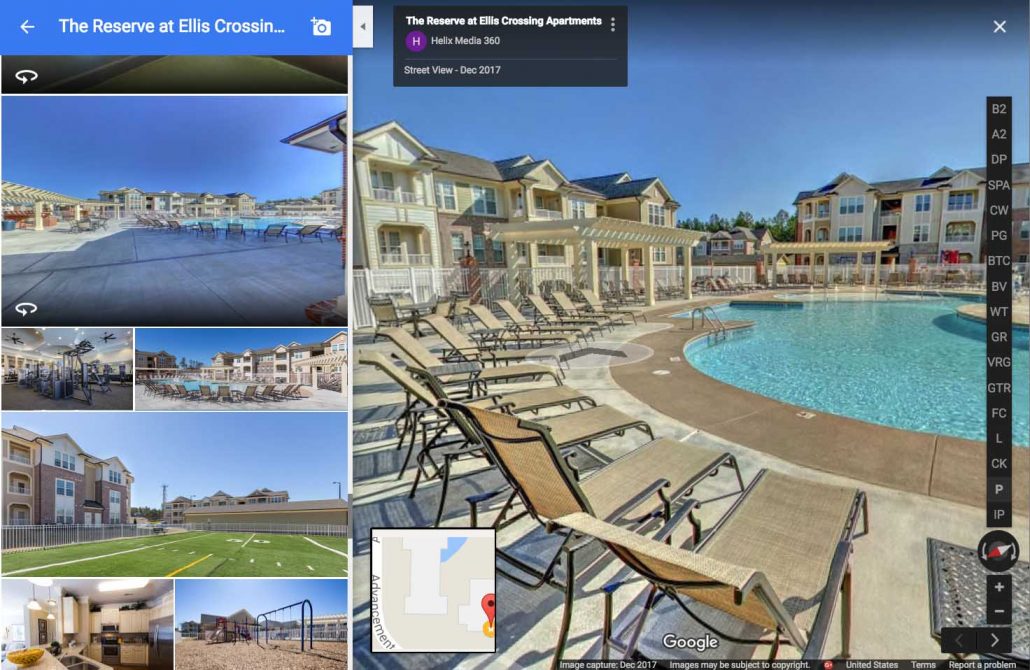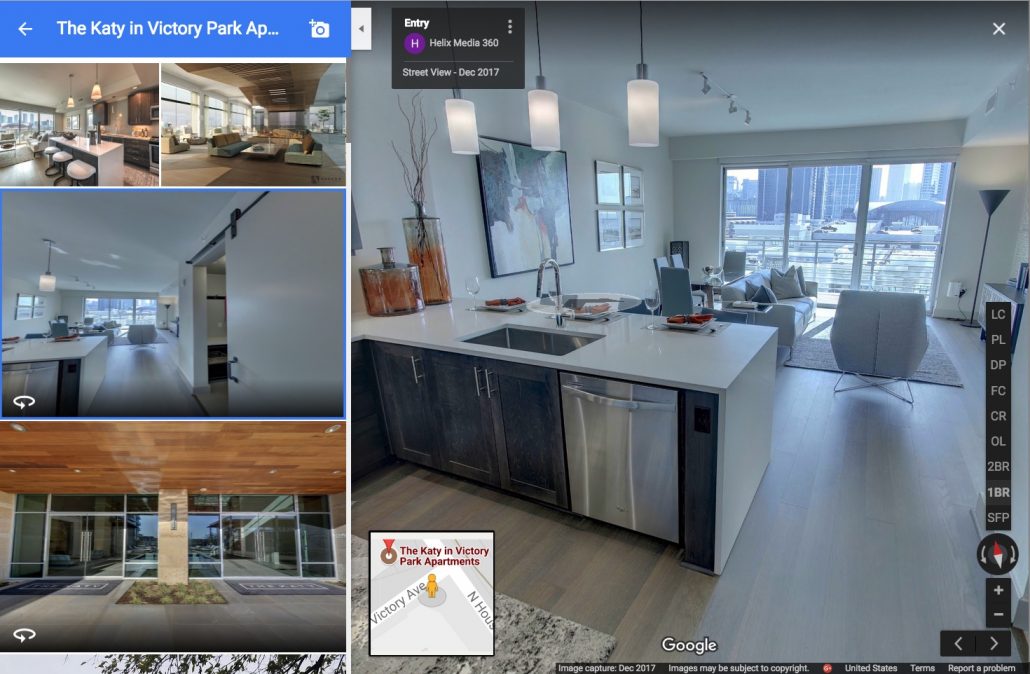 Take your Google Maps Tour beyond Google by adding it to your website. Google Tours can easily be embedded on your existing site as an interactive element. 
Unlike most Google Maps photographers, Helix Media is a team of professional photographers and post-production experts.