In a few short weeks it will be 2018. That means property managers will soon shake the holidays from their thoughts and start thinking about what to do next. Next year, one of the most important decisions facing many managers is how to use new and ever-changing technologies. This is especially true for the rapidly evolving field of virtual reality (VR) tours.
An area that was almost unknown just two or three years ago, VR is set to dominate the apartment marketing business in the next year. A true revolution is about to take place, and managers must make important choices about how to include these new advances in an overall marketing strategy.
It has been suggested that VR tours will be more critical for finding new tenants than any other marketing aspect currently used by apartments. All other areas of marketing will soon be superseded by VR tours. Your carefully crafted image, from landscaping on up, will be dependent upon this technology.
It's true that you never get a second chance to make a first impression, and virtual tours will be the first contact most people have with every property. And just like bushes, grass and trees, your virtual tour will either support or undermine your business brand.
VR tours will be a window for people to look into your world 24 hours a day from anywhere on the planet. From this platform, tenants will make decisions about whether to live on your property or not. Customers will use devices they already have to evaluate you, and many will do so from hundreds of miles from your location. They will decide if they like you or not while sipping a latte in Starbucks before ever taking the time to meet your staff or physically see anything you offer.
That's why virtual tours are so critical for your business in 2018. But what should you look for in this breakthrough technology? Is there a real difference in tours offered by various companies? It's a confusing maze unless you have a helpful guide.
Here is a list of "7 questions you should ask before buying (or keeping) a virtual tour."
1. Is it of High Quality?
This tour is going to be a direct extension of your brand. You don't want sloppy work. Your tenants are accustomed to 4K television and 3D movie special effects. Don't associate your brand with poor production value. Look at side by side comparisons between tours. Ask to see them during presentations. The differences can be significant.
The bottom line for any business is measurable performance. One of the greatest advantages of a virtual tour is the ability to track data from the site. Your provider should be able to show you measurable engagement. You achieve it through a variety of still pictures, embedded video as well as multiple viewing points on the tour itself. Make sure you can get robust reporting about the tour before you make any buying decisions.
At the very least, you will want to know about your prospect by location, average tour time, popular views, and bounce rate. Unless you have access to this level of information, you can't really know if your tour is effective or not. A quality tour company will offer to provide and explain this information to you in a way you can understand.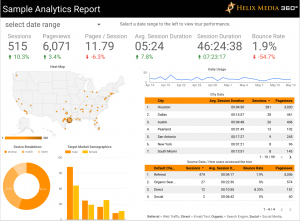 3. Is the tour design flexible?
Can you make changes if something is not working? Since your business changes all the time you need make sure your virtual tour provider can change with you. Some of them are one and done while others focus on customer satisfaction first. Ask before you buy.
4. Does the tour include more than just my property?
Future tenants will not only look at your property but will want to know about places around where they are going to live. Make sure to ask if the tour will include any additional buyer decision making information like restaurants, movie theaters, shopping and local sites.
5. Who do I call for support?
Is there a single point of contact for me to get help? If a company uses contract workers for photography or other parts of the tour process the quality can be sporadic. Will your provider supply a specific person to handle your account? Who can you call when new hires at your property need training? Does your VR company offer this service?
Having a procedure for fixing problems before they occur is key to overall satisfaction. And let's face it, since there are almost always going to be a few bumps along the way, it's better to know what to do before you have any problems. A one-contact solution is by far the best way to go.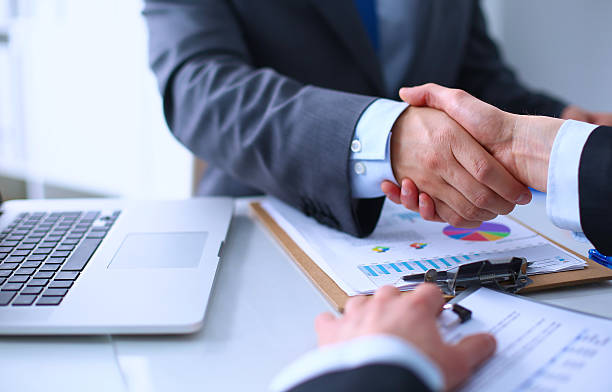 6. Can I get national support?
While this question only applies to managers dealing with multiple properties in different cities and states, it's still important to know.  You want to make sure you are dealing with a company who has the staying power and experience you need for your business. Like any new rapidly growing industry, there are companies who make promises they can't deliver. Make sure you align yourself with a proven success. Ask to see tours from different cities and states. Pay attention to the quality, too. Inconsistent quality is an indication of contracted or outsourced and unreliable work.
7. Is it time to change my tour?
Some mangers saw the value of VR when it first sprang onto the market. Their tours may lack the technical capabilities that are now available. Just throwing a tour up and hoping for the best might have been effective in the past, but new technology is changing too quickly not to change with it. We've gone from the Model T Ford to a Ferrari in less than a year. Don't get left behind because you didn't keep up with the times.
New tours can do so many more things than those from even a year ago. Features like embedded fly-over drone video is an impressive and powerful tool you need to include. Some companies are still selling 360 tours without the ability to include outside details like your pool. Make sure you find a company interested in a long-term relationship and not a short-term sale. That way they can help you adapt as new products come to market.
Is your virtual tour as good as these?
Okay, we're showing off a little but we think you'll see the difference!
If you ask those seven questions before making a VR tour decision you'll be very happy you did. We cannot overstate the importance of matching your brand with your tour. You have worked extremely hard on crafting your image. Make sure any virtual tour company you use can meet those exacting standards. You want to look just as good, or better, virtually as you do in real life.
Have a Happy Holiday Season and a Prosperous New Year!
Value-Added Philosophy
Helix Media is dedicated to creating custom solutions based on our client's individual needs. We take the time to fully understand your unique business goals and ensure your company's brand and message are properly reflected in Helix Media's content. Our number one goal with every project is to maximize ROI for our clients.